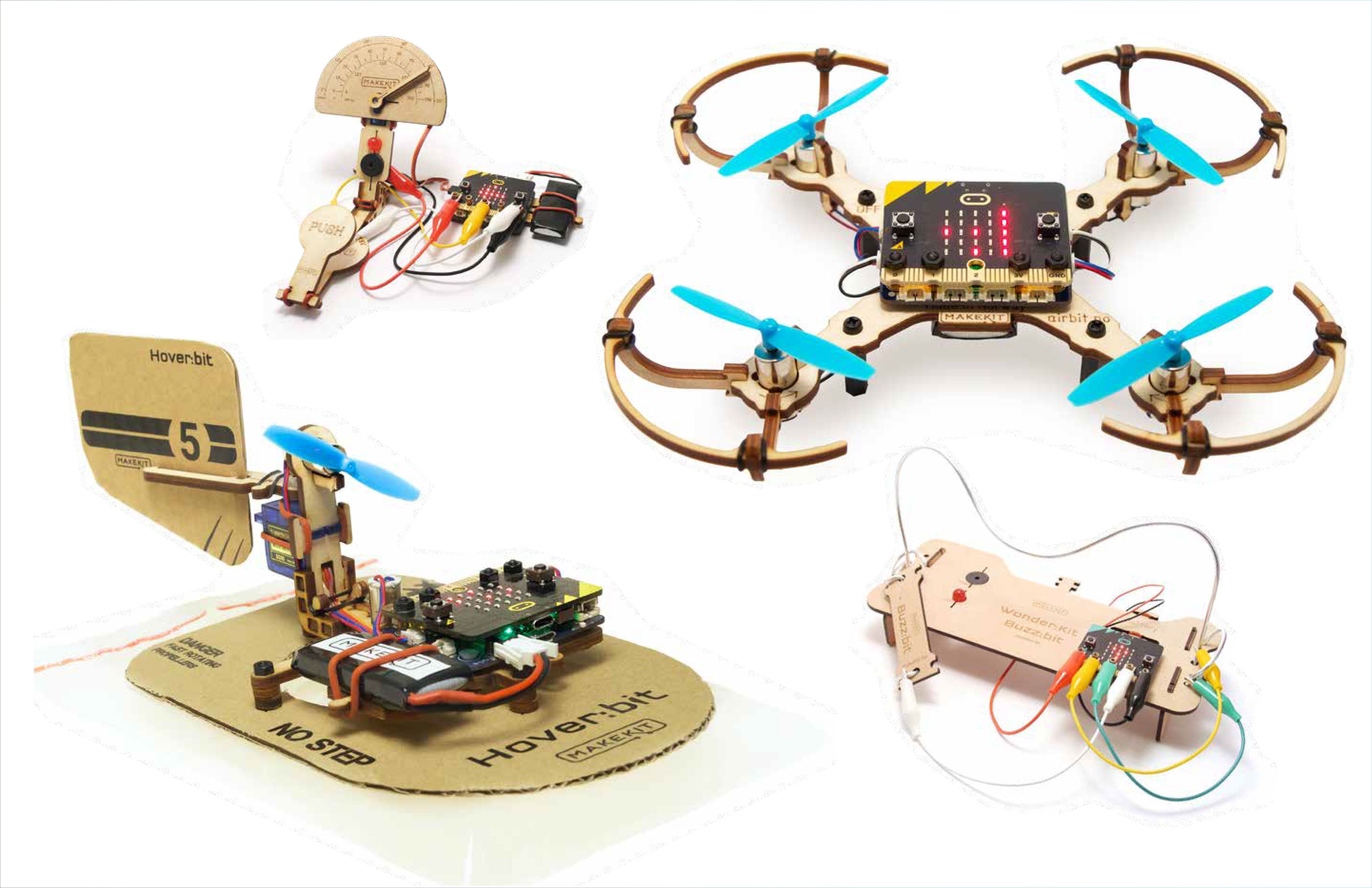 Construction kits for children and adults who want to challenge themselves on building and coding. 
Explore and be creative by making your own construction with a 3D printer, laser cutter or any other tool. You can easily change the MakeCode code and have the product perform exactly the way you want.
micro:bit is a mini computer made to be used in education. It is easy to code and has many built -in functionalities. 
These kits are also available in class sets.